Share
Close
Muovo il tuo DNA in ITALY
$25
•
Purchase required to enroll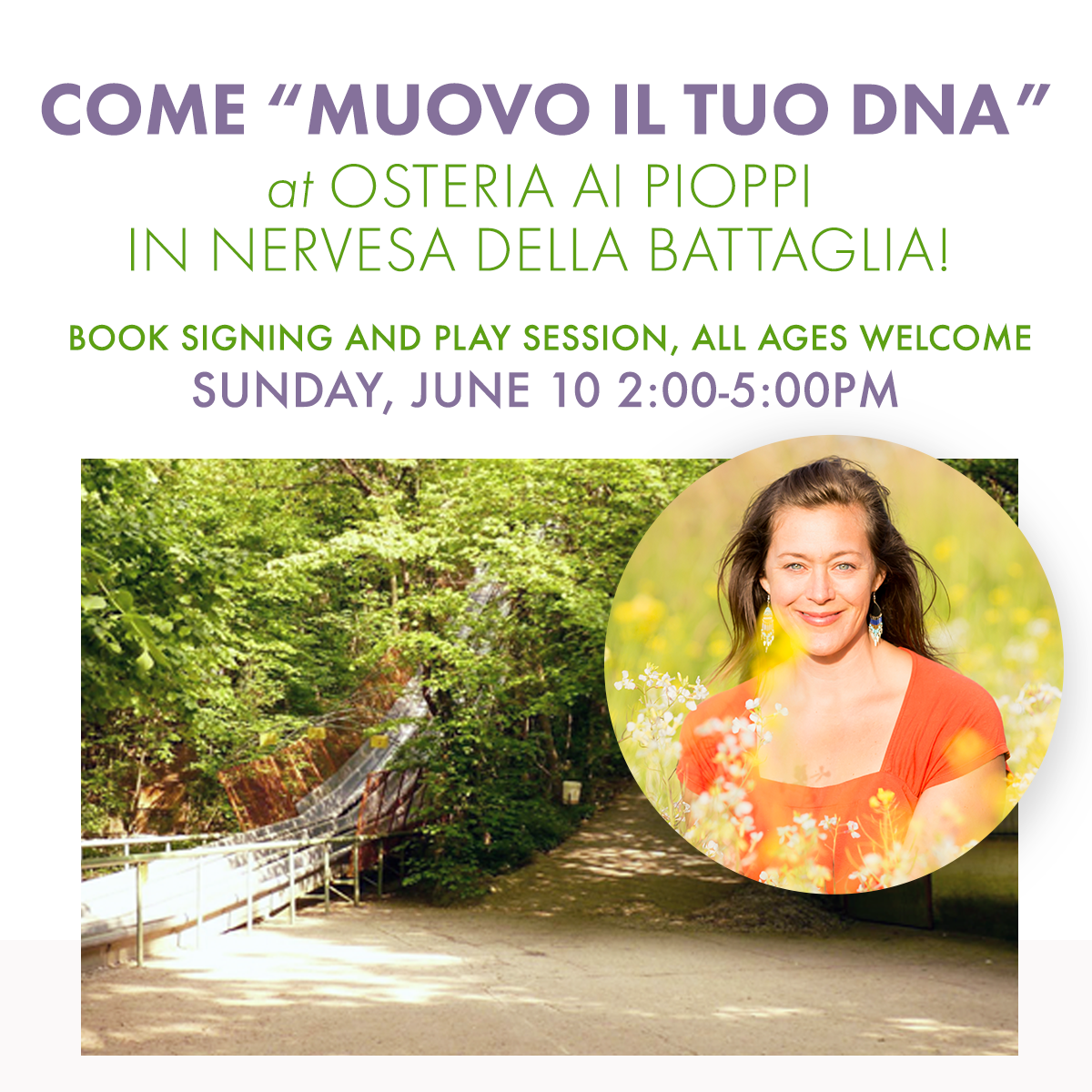 June 10, Sunday, 2:00 PM to 5:00 PM

Join Katy Bowman at the first ever human-powered book signing in human-powered amusement park (probably)! Come Move Your DNA for a totally hand-powered book launch celebration at Osteria ai Pioppi in Nervesa della Battaglia. Katy will share the Italian edition of her book, Muovo il tuo DNA, and sign copies. Guests of all ages can play outside on the handmade, human-powered rides in the amusement park afterward!

Osteria ai Pioppi Parco Giocchi
Via VIII Armata, 76, Nervesa della Battaglia, TV, Italy
Registration required, and will include a signed copy of Muovo il tuo DNA and entrance to the amusement park.
Cancellation policy Cancellations more than 30 days prior to the event will be refunded. Cancellations within 30 days of the event will not receive a refund.
Times are in Pacific Time (US & Canada)
Schedule